Play Death Slot HTML5 Game Instruction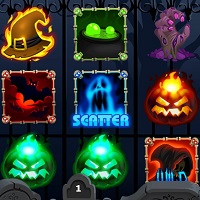 Description
:
Death Slot is an exciting and thrilling game that is perfect for those who love the rush of adrenaline. This game is a combination of luck and strategy, making it a popular choice among gamers.
To play Death Slot, simply place your bet and spin the reels. The goal is to match symbols on the payline to win big. The game features a variety of symbols, including skulls, guns, and other deadly items.
One of the unique features of Death Slot is the bonus round, which is triggered when you land three or more bonus symbols on the reels. During the bonus round, you'll get to play a mini-game that can award you with even more prizes.
The game also features a wild symbol, which can substitute for any other symbol to help you create winning combinations.
If you're new to Death Slot, we recommend starting with a small bet and gradually increasing as you become more familiar with the game. It's also important to remember that this is a game of chance, so there is no guaranteed way to win.
In conclusion, Death Slot is a fun and exciting game that is sure to keep you entertained for hours. With its unique symbols and bonus round, it's no wonder that this game has become so popular among gamers.