Play Paper.io 2 HTML5 Game Instruction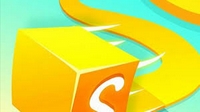 Description
:
Paper.io 2 is the sequel to the fun game. Your goal is to try and capture as many territories as possible. Move your snake character and create complete loops, loops. This loop will convert the area within your region. A loop is formed when your snake's head must touch the darker part of your territory again. or being touched by an enemy will kill you.
Your enemies are other snakes, you can kill them the way they kill you, touch their bodies or take their territory. So try to control them so they can not harm you and take all their territory.
When you win the required number of territories, you will become the winner and go to the next level. The next level will be harder, the snake will move more flexibly and more aggressively.
There is a miniature map, which shows your position as well as an enemy and shows how much territory you have occupied. This will make it easier for you to complete the level.
In this version, the graphics have been improved and gameplay and motion smoother. You can play in many different challenges and can unlock some interesting new skins.