Play Dream Tower HTML5 Game Instruction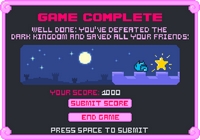 Description
:
Dream Tower is an online game that you can play free. Run and jump on a rotating tower and collect as many jewels as possible. Jump on top of enemies to kill them and get to the exit. Press left or right to walk, up to jump and press up twice to double jump. And Save more elves.
Scale the dream tower, one level at a time! Collect gems as you climb higher and higher up the tower!
Bounce and bound your way to the top of a mystical dream tower. Make your way to the top of the tower, jumping on enemies to clear them out of the way! If you fall, some progress will be lost, but you won't miss any life. Free your caged friends for extra points.