Play Sky War HTML5 Game Instruction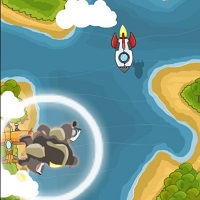 Description
:
Sky War is an exciting and addictive game that takes players on a thrilling adventure through the skies. In this game, players must pilot a fighter jet and battle their way through waves of enemy aircraft to progress through levels of increasing difficulty. Sky War is available to play on big8games.com, and it offers players an immersive gaming experience with its fast-paced action and stunning graphics.
To start playing Sky War on big8games.com, simply navigate to the game's page and click the "Play Now" button. You will then be taken to the game screen, where you can choose your fighter jet and start playing. The game features easy-to-use controls, with the arrow keys used to move the jet and the space bar used to fire weapons.
As you progress through the levels, you will encounter different types of enemy aircraft, some of which require multiple hits to destroy. You will also have the opportunity to collect power-ups, such as additional weapons or shields, which can help you succeed.