Play Swords And Souls 2 HTML5 Game Instruction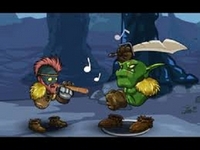 In the game Sword and Soul 2, a soul adventure with cheats you go on a journey will immerse in the world of battles. You are a veteran of the arena, your mission in the game is to create your soul, train your character, and enter the stage! When you are ready, you fight heroically in the field. With the money you win and practice, you can upgrade your skills and weapons, until you become the greatest hero of all time!
The game has 30 levels with many devices, upgrades, skills, goods, and special abilities.