Play Dokia HTML5 Game Instruction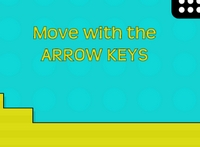 Dokia is a challenging platformer in which you have to change the direction of gravity to proceed. This game contains 4 worlds with 10 levels each!
Try to reach the hole in all of them. It may be hard, but it is worth it! It may take a while to get used to the way the gravity-switching works, but that is part of the game.