Play Jumpig HTML5 Game Instruction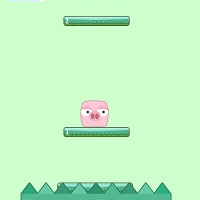 Description
:
Jumpy is a fun and addictive game that will keep you entertained for hours on end. In this game, players control a cute and bouncy creature named Jumpy as he jumps from platform to platform, collecting coins and avoiding obstacles along the way.
The game features a variety of levels with increasing difficulty, providing players with a challenging and exciting experience. Each level is filled with traps and enemies that must be avoided, adding to the adrenaline rush of the gameplay.
One of the standout features of Jumpy is its simple and intuitive gameplay. Players can control Jumpy with just a single tap, making it easy for anyone to pick up and play. The game is also suitable for players of all ages, making it a great choice for families and casual gamers.
Jumpy also features colorful and engaging graphics, immersing players in a world of high-speed action and adventure. The game's sound effects and music add to the overall experience, creating an upbeat and fun atmosphere that will keep you coming back for more.
Whether you're looking for a quick distraction or a challenging game to master, Jumpy is sure to provide you with hours of entertainment. So why not give it a try? Download Jumpy today and see how high you can jump!