Play Doomed Park HTML5 Game Instruction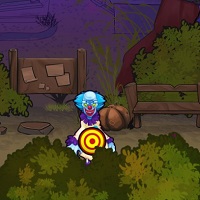 Description
:
Doomed Park is a horror adventure game full of challenges and surprises. In the game, you will play the role of an amusement park employee trapped in a ruined and haunted park. Your mission is to find a way out of the park by solving puzzles and confronting scary creatures.
To play Doomed Park, you will need to use the keyboard to control your character. You can move, jump up or crawl down to find objects and solve puzzles. You also need to collect items throughout your journey to help unlock doors and solve tricky puzzles.
Doomed Park's haunted park is an environment full of surprises and dangers, with terrifying and sinister creatures waiting for you everywhere.