Play Lost Island HTML5 Game Instruction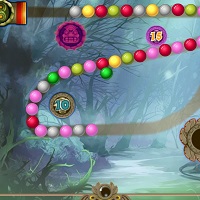 Description
:
Lost Island is an exciting adventure game that takes players on a journey through a mysterious and enchanted island. In this game, players must explore the island, solve puzzles, and uncover hidden treasures. Lost Island is available to play on big8games.com, and it offers players an immersive and captivating gaming experience.
To start playing Lost Island on big8games.com, simply navigate to the game's page and click the "Play Now" button. You will then be taken to the game screen, where you can begin your adventure. The game features stunning graphics and a hauntingly beautiful soundtrack that creates an immersive and enchanting atmosphere.
As you explore the island, you will encounter various challenges and obstacles that must be overcome. You will need to solve puzzles and complete tasks to progress through the game and uncover the island's secrets. You will also have the opportunity to collect items and power-ups that can help you on your journey.
One important tip for playing Lost Island is to pay attention to your surroundings and explore every nook and cranny of the island. You never know where hidden treasures or clues may be hiding.
Another useful trick is to interact with the various characters you meet on the island. They may have valuable information or items that can help you on your journey.