Play Microgolf Masters HTML5 Game Instruction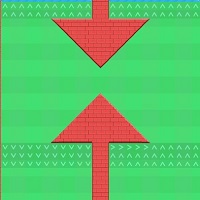 Description
:
Microgolf Masters is a fun and addictive golf game that can be played on both mobile devices and desktop computers. With its intuitive gameplay, vibrant graphics, and competitive multiplayer mode, Microgolf Masters has quickly become a fan favorite.
In Microgolf Masters, players can choose from a variety of courses and compete against other players in real-time matches. The game also features a single-player mode where players can hone their skills and try to beat their personal best scores.
To play Microgolf Masters, simply swipe your finger on the screen to aim your shot, adjust the power of your shot, and then release to hit the ball. Each course has its own unique obstacles and challenges, such as sand traps, water hazards, and hills, that require players to use strategy and precision to score well.
The game also offers a range of power-ups and special abilities that can be used to gain an advantage over other players. These include the ability to see the course from a bird's-eye view, teleport to a different part of the course, or even turn your ball into a bouncy rubber ball.
Overall, Microgolf Masters is a great choice for anyone looking for a fun and challenging golf game. With its addictive gameplay, competitive multiplayer mode, and unique power-ups, it's sure to keep players entertained for hours. So why not give it a try and see if you can become the ultimate Microgolf Master?