Play Clear Vision HTML5 Game Instruction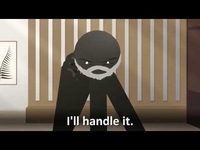 Description
:
Clear Vision is an amazing and thrilling sniper action game full of appeal. In this game, you will have to play an elite assassin to perform the duties of a trained professional sniper but you have left the army and become a contract killer. Choose a mission and calmly shoot in clear Vision. Learning about the dark truth about your past and destroying one goal after another in this tight shooting game will make you think. Your subjects will be very diverse from old, young, women, … Through the mission, you will recognize a dark past behind the professional snipers. Will they pay back, and do good things from past mistakes? Join the snipers' lives to get to know them better.
Once you have accepted the kill, you must leave the house and eliminate your target as quickly and efficiently as possible! Aim carefully and do not miss otherwise, you may alert unwanted attention! Once you've set your goals, you can return home to relax or check your computer for the next contract. Complete all missions and find revenge on the leader with the red beret in Clear Vision!
This is considered a shooting game with beautiful graphics, and with many angles to shoot you easily change the shooting position. Join the game, you will have the opportunity to show all your aiming and shooting talents, and this is also a game that gives players moments of relaxation as well as a comfort after stress and fatigue.