Play Save The Cowboy HTML5 Game Instruction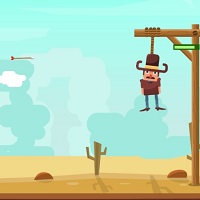 Description
:
Save The Cowboy is an exciting adventure action game that is perfect for those who love this genre of games. Developed by game developers who specialize in creating high-quality, fun games for players of all ages, Save The Cowboy offers players a thrilling experience filled with challenging obstacles and exciting gameplay.
In this game, players take on the role of a cowboy who is trying to save his fellow cowboys from danger. With a variety of weapons and tools at their disposal, players must navigate through levels filled with obstacles and enemies in order to successfully rescue their friends.
The game features stunning graphics and smooth gameplay, making it a joy to play for gamers of all levels. Whether you're a seasoned gamer or just starting out, Save The Cowboy is a game that will keep you engaged and entertained for hours on end.
With its engaging storyline, challenging gameplay, and stunning visuals, Save The Cowboy is a game that is sure to be a hit with gamers everywhere. So why not give it a try and see for yourself what all the fuss is about? Download Save The Cowboy today and experience the thrill of the Wild West like never before!