Play Avatar Fortress Fight 2 HTML5 Game Instruction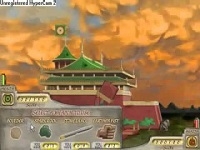 Description
:
Avatar Fortress Fight 2 is the sequel to the first Avatar game. Join this game players will choose one of their favorite 3 countries to fight and fight against everyone else in this Fortress shooting game. Summon rain clouds on your enemies or block their bullets with floating rocks. Use the advantages of a nation to win against many enemies.
In this game, you will have many special aveturi and all you have to do is try your best to defeat all opponents to collect many points. "Points" are very important in this game because if you do well, you can have a chance to be in the top best players. In this game, you will have new tournaments, new enemies and more exciting new challenges. The game will be simple at the first time but the difficulty and challenges gradually increase as you progress, the opponent will present higher obstacles that make you have a headache to find a way.
Avatar Fortress Fight 2 is a game that requires special skills, agility and precision from you to destroy the enemy stronghold. Try your best to destroy all your opponents when you reach the peak of the best players and you will become the best warrior. This game is only played with the mouse with the help you need to choose the direction and power you shoot catapults.