Play Give Up 3 HTML5 Game Instruction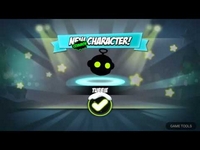 Description
:
Give Up 2 – In the second part of the challenging platform game, you must overcome a number of deadly obstacles and pitfalls to overcome the alive exit door. How long do you have to die to throw in the towel?
In Give Up 2, you will be tormented by a big renunciation button trying to tempt you. Many levels will seem too difficult. In each level, you will reach the emergency exit while avoiding guns, lasers, spikes, etc. You control a small blue stick and you must guide him through a series of difficulty levels.
How long can you endure in this game without pressing the Give up button? Do you dare to finish it before I go crazy? Dodge many deadly traps and reach the emergency exit. After the Give Up success where millions of users died trying to complete 40 levels, the sequel comes with better graphics, curious obstacles and nearly impossible levels.
In addition, given the nature of the patterns and the orientation of the game graphics, each player will see difficulties in a different way. This is the focus of the developers, to make a game interesting in many ways, in an effort to include all the individuals in the game.