Play Flipping Gun Simulator HTML5 Game Instruction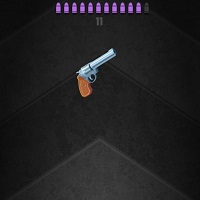 Description
:
You can play Flipping Gun Simulator on your computer by visiting the website big8games.com where the game is posted and playing directly in your web browser. Here are some detailed step-by-step instructions to play this game on your computer:
Step 1: Go to big8games.com website.
Step 2: Search for Flipping Gun Simulator in the list of games on the website.
Step 3: Click the game icon to start the game.
Step 4: Wait for the game to load and then you can start playing.
Step 5: Use the mouse or keyboard to control the gun and shoot bullets. Use the power of the gun to keep it above and past the obstacles.
Note that some gaming sites may require you to sign up for an account before playing the game. Also, make sure that your browser has the latest and supported version to ensure the game is played smoothly.