Play Legends Of Honor HTML5 Game Instruction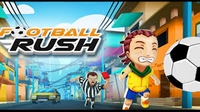 Description
:
Legends of Honor – Gather your forces and prepare your heroes for battle. The game combines fast-paced action with strategic empire building. Immediate decisions can and will make a big difference between glory and failure! You will have to fight on the battlefield and have a strategy for building.
In a medieval kingdom ravaged by war, a fierce battle is raging. For centuries, three opposition factions have fought for power in this chaotic world. They demand nothing but loyalty until death from their subjects.
Players collect resources, constantly upgrading their fortresses and expanding their rules in a medieval setting. Important components of the game include fighting for your faction's honor and exploring an interactive world map where your heroes can move freely and fight in tactical battles.
Who is ready to make a name for himself in this kingdom, where the battle for glory and honor defines the process of time, and death is everywhere? The weak will have no place to hide. No era has ever called for such brave heroes – and the bravest of them will become legends whose names have been around for millennia.